17 November 2021
Teka Laundry Special Sale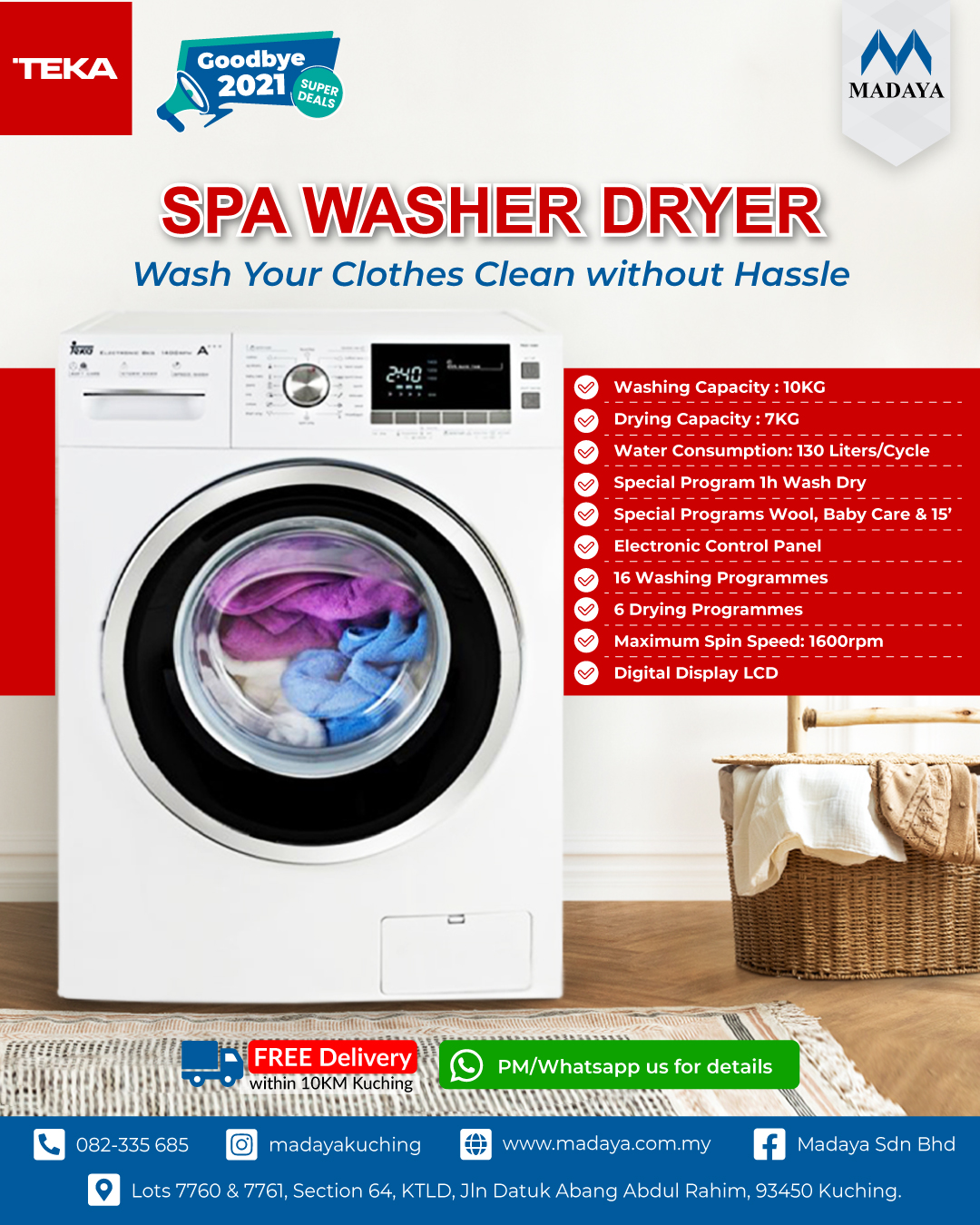 A healthier body starts with 【drinking clean water】. Joven JWP 20 water filter 【removes 99.9% 】of dirt and sediment from water to provide cleaner water right at home.
Why JWP20 POE Water Filter?
👉 Designed with 【high quality 2-layer non-woven fabric technology 】to achieve 5 MICRON filtration that removes impurities such as dirt and sediment to provide cleaner water for your use.
During the pandemic, 🧼🖐️wash your hands frequently to prevent the spread of virus. And be more hygienic with 𝗝𝗼𝘃𝗲𝗻 𝗝𝗪𝗣 𝟮𝟬 𝘄𝗮𝘁𝗲𝗿 𝗳𝗶𝗹𝘁𝗲𝗿.
One Bundle Set comes with JWP 20 Water filter + King Kong Stainless Steel Water Tank + Water Pump at 𝗥𝗠 𝟯,𝟳𝟬𝟬 only.
FREE DELIVERY (within 10KM Kuching)
【Whatsapp us】 for Special Price!
📌Address: KTLD, Lot 7760 & 7761, Section 64, Jalan Datuk Abang Abdul Rahim, 93450 Kuching, Sarawak.
📍Google Map:shorturl.at/mrOW1
👉www.wasap.my/60165797761
👉www.wasap.my/60165787760