11 November 2021
New Arrival Instant Water Heater - Alpha SK-17E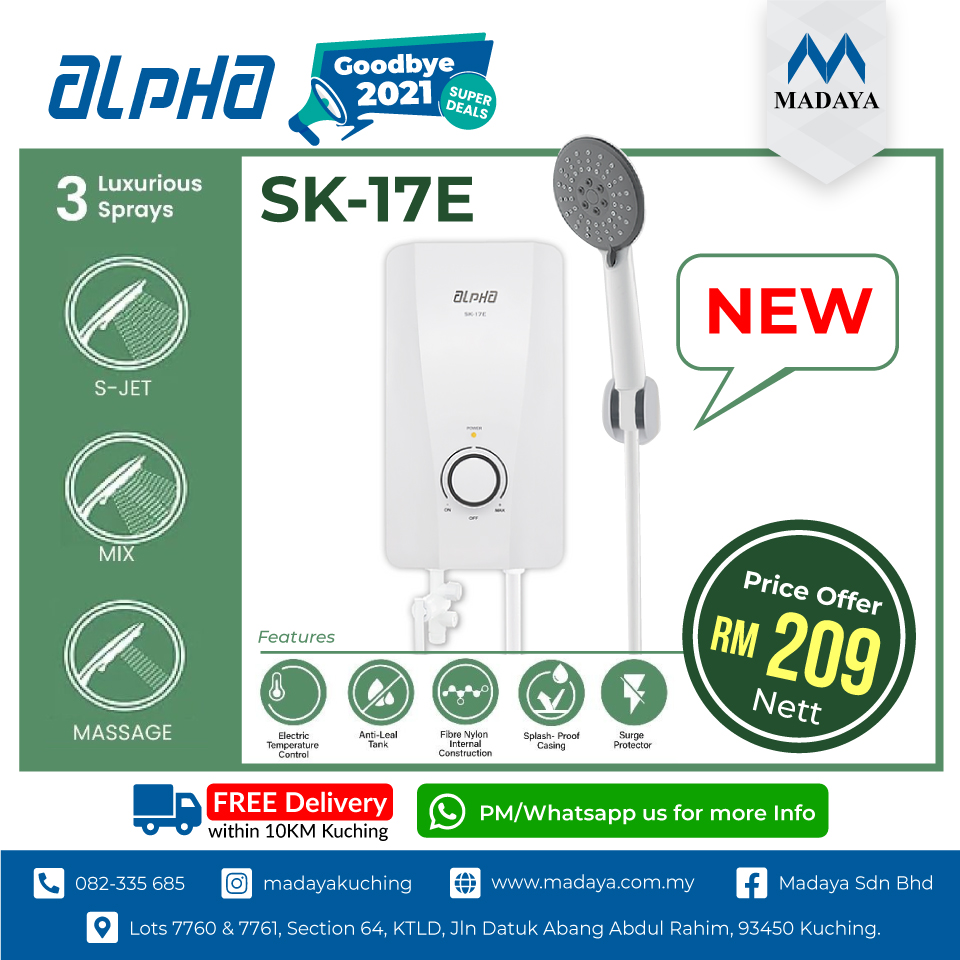 Taking a hot bath can washes off pollutants and germs
more effectively than cold water.
Available for
luxurious sprays to switch between:
S-Jet : Freshness for the entire body
Mix : Combination of S-jet spray and massage
Massage : Draw energy from the power of water, relaxing the body and soul
【Adjustable brackets】 make it easy to position the shower spray where you want it.
For more,【Whatsapp】to us!
==
Madaya (Kuching)
Address: KTLD, Lot 7760 & 7761, Section 64, Jalan Datuk Abang Abdul Rahim, 93450 Kuching, Sarawak.
Google Map:
shorturl.at/mrOW1