25 October 2021
TEKA Crazy Shopping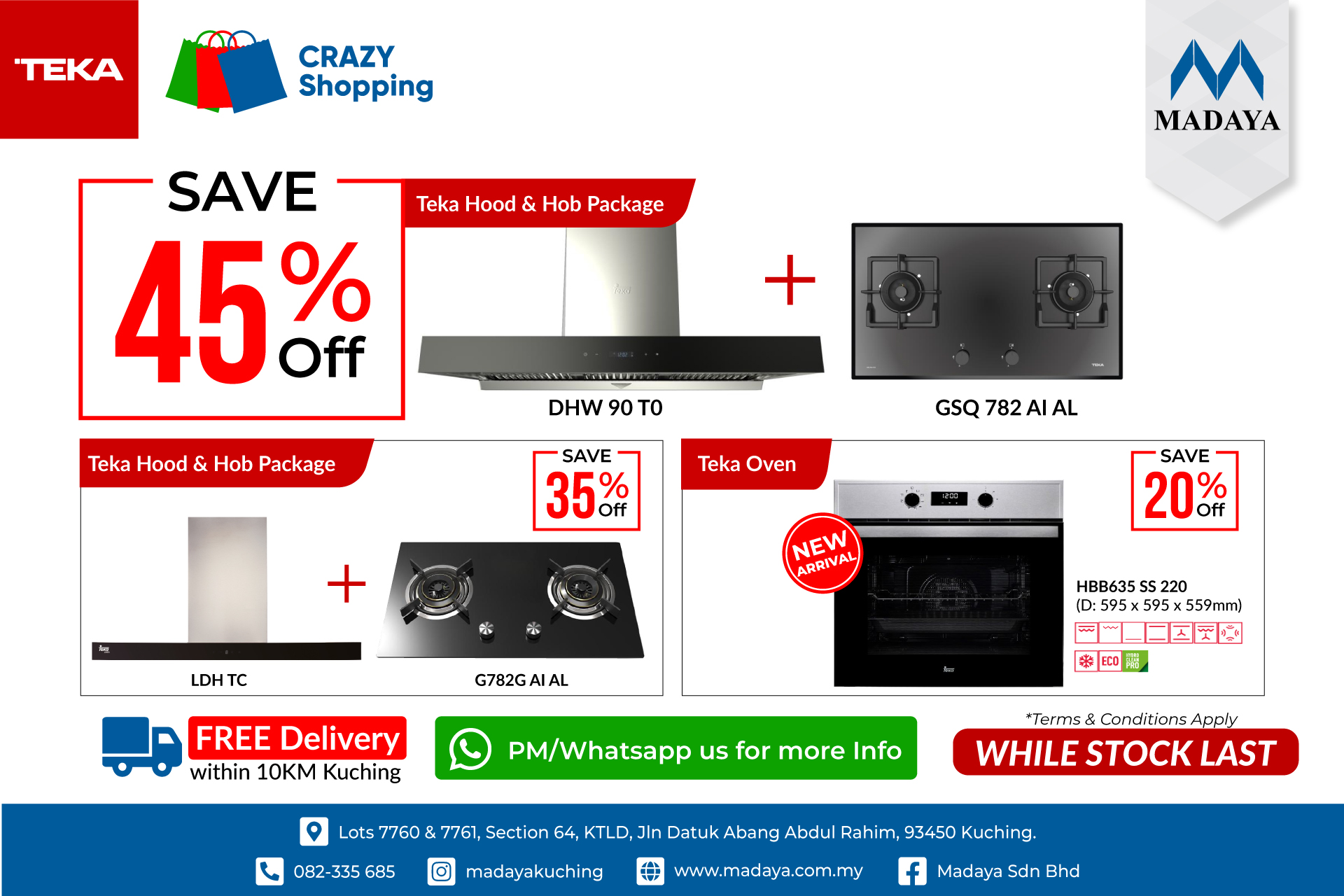 Get your kitchen appliances with TEKA and 𝘀𝗮𝘃𝗲 𝘂𝗽 𝘁𝗼 𝟰𝟱%!!
More time preparing your meals at home? These appliances from TEKA are what you need in your home to prepare your meals!
Don't miss out these additional benefits:
𝟰𝟱% 𝗼𝗳𝗳 to get TEKA DHW 9010 Hood & TEKA GSQ 792 AJ AL Hob
𝟯𝟱% 𝗼𝗳𝗳 to get TEKA LDH TC & TEKA G782G Al AL
𝟮𝟬% 𝗼𝗳𝗳 to get TEKA Oven
Plus, We provide 𝗙𝗥𝗘𝗘 𝗗𝗘𝗟𝗜𝗩𝗘𝗥𝗬 within 10Km Kuching.
【Whatsapp us】to makeover your kitchen at the lowest price!
Madaya (Kuching)
Address: KTLD, Lot 7760 & 7761, Section 64, Jalan Datuk Abang Abdul Rahim, 93450 Kuching, Sarawak.
Google Map:
shorturl.at/mrOW1