06 October 2021
Joven Instant Water Heater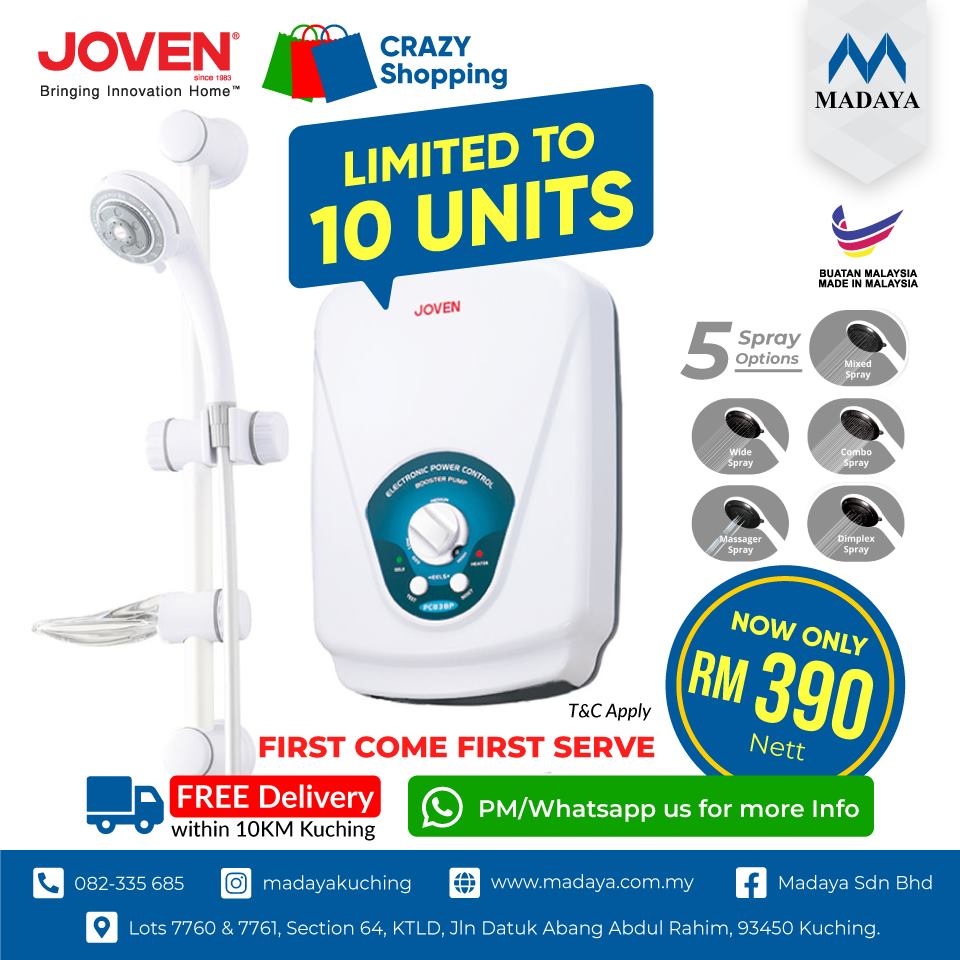 Cannot stand the cold shower during the rainy season?
Our 𝗝𝗢𝗩𝗘𝗡 𝗜𝗻𝘀𝘁𝗮𝗻𝘁 𝗪𝗮𝘁𝗲𝗿 𝗛𝗲𝗮𝘁𝗲𝗿 can warm you during this cold season.
Joven Instant Water Heater come with:
AC Double Ball Bearing Booster Pump with 4x Booster Power
Stepless Electronic Power Control
Adjust to the temperature you desire
Now you can grab 【one JOVEN Heater】 without walk-in our showroom. 𝐖𝐄
𝐃𝐄𝐋𝐈𝐕𝐄𝐑 𝐓𝐎 𝐘𝐎𝐔 𝐖𝐢𝐭𝐡𝐨𝐮𝐭 𝐚𝐧𝐲 𝐜𝐡𝐚𝐫𝐠𝐞(within 10KM KUCHING). *T&C apply
Only LIMITED to
units.
【Send Message】/ 【Whatsapp us】 to grab your favorite heater @𝗥𝗠 𝟯𝟵𝟬 𝗼𝗻𝗹𝘆.
==
Madaya (Kuching)
Address: KTLD, Lot 7760 & 7761, Section 64, Jalan Datuk Abang Abdul Rahim, 93450 Kuching, Sarawak.
Google Map:
shorturl.at/mrOW1