21 September 2021
Joven JP200 Series Water Purifier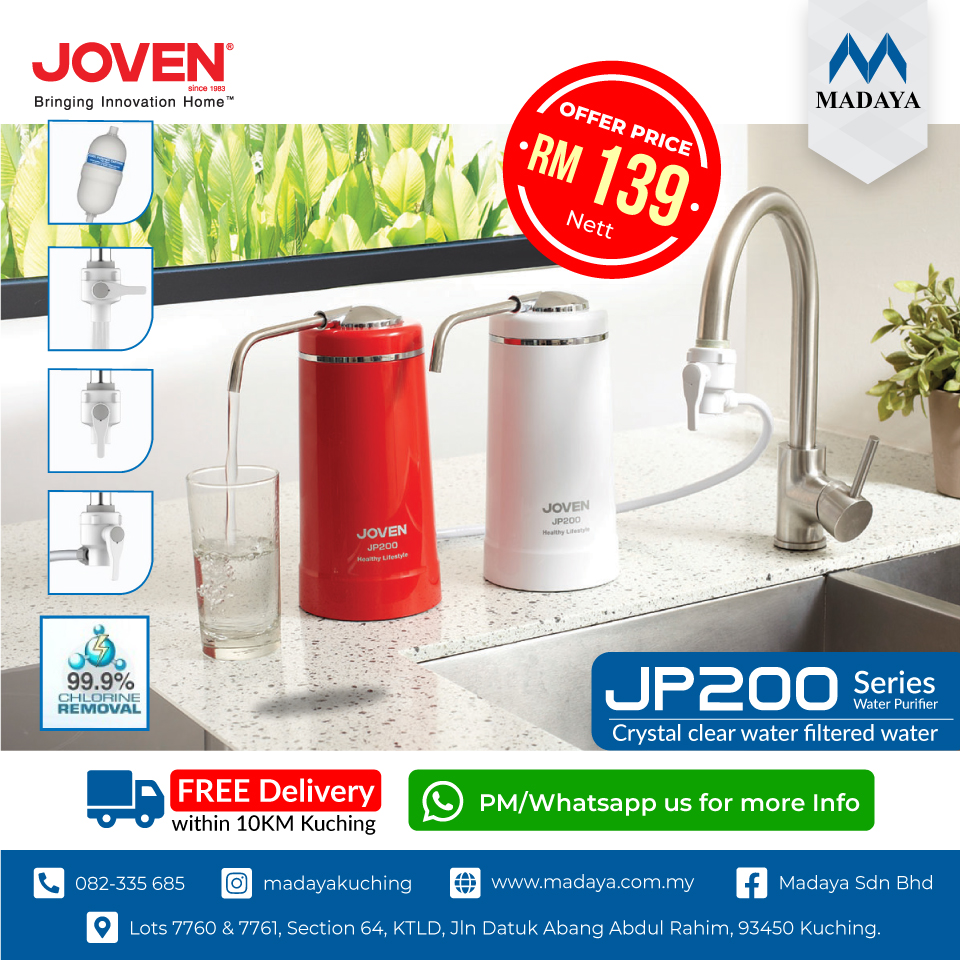 Taste a tinge of chlorine in water?
Our Pipe Water contains 【chlorine】, 【odour】, 【contaminants】, &【rust】which affects our bodies.
The Joven Water Filter removes 99.9% of 【chlorine】, 【rust】, 【turbidity】, 【sediment】and 【odour】from water to provide clear filtered drinking water for
#washing
,
#drinking
and
#cooking
hygienic!
Why Joven?
3 Layer Non-Woven Fabric Filter to provide purified and crystal drinking water
Easy Change In-Line Filtration Cartridge
Now you can get:
Free Delivery Service (within 10 KM Kuching)
==
Madaya (Kuching)
Address: KTLD, Lot 7760 & 7761, Section 64, Jalan Datuk Abang Abdul Rahim, 93450 Kuching, Sarawak.
Google Map:
shorturl.at/mrOW1