19 July 2021
50% OFF on TOTO Washlet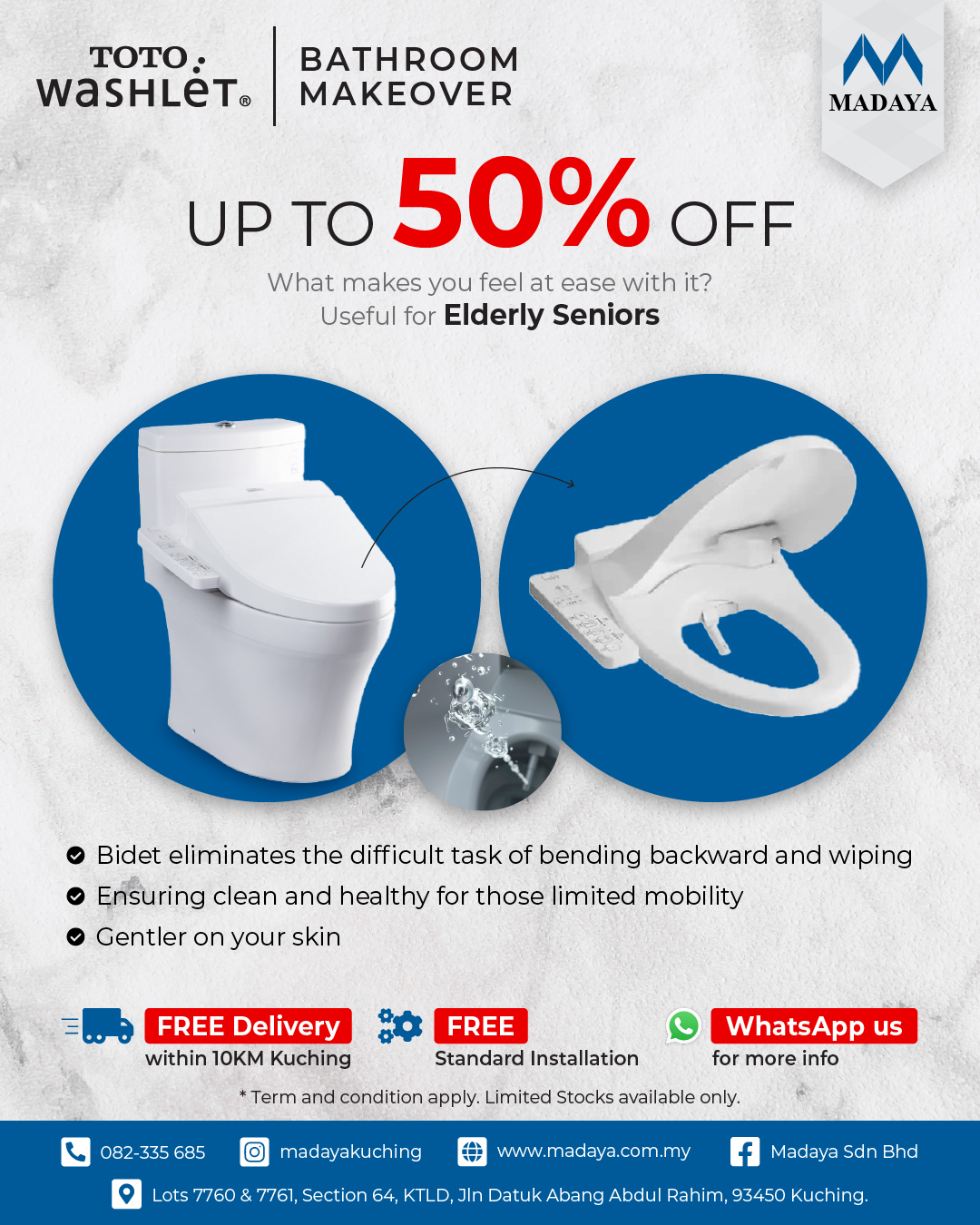 Looking for something to make you feel at ease?
As we aged
, wiping has become difficult especially when turning backward to wipe.
In addition,
white toilet paper could contain bleach.
Chlorine bleach could be toxic and if it gets accumulated in the body, it may cause health conditions to deteriorate.
Why use a Washlet for seniors?
With bidet, no more turning backward and wiping
A bidet does a better job of ensuring seniors keep clean and healthy
Smooth and warm water are gentler on your skin
Less toilet paper to improving hygiene and friendly to environment.
Is it expensive?
Not expensive
, not expensive
Our OFFER now is 50% OFF + FREE Delivery within 10KM Kuching
+ FREE Standard Installation
Be Hygienic especially during this pandemic, right?
WhatsApp us now to get the deal and makeover your bathroom
==
Madaya (Kuching)
Address: KTLD, Lot 7760 & 7761, Section 64, Jalan Datuk Abang Abdul Rahim, 93450 Kuching, Sarawak.
Google Map:
shorturl.at/mrOW1
WhatsApp:
www.wasap.my/60168899405
www.wasap.my/60165787760