06 July 2021
Hand Shower - Best Price & Promotion in Kuching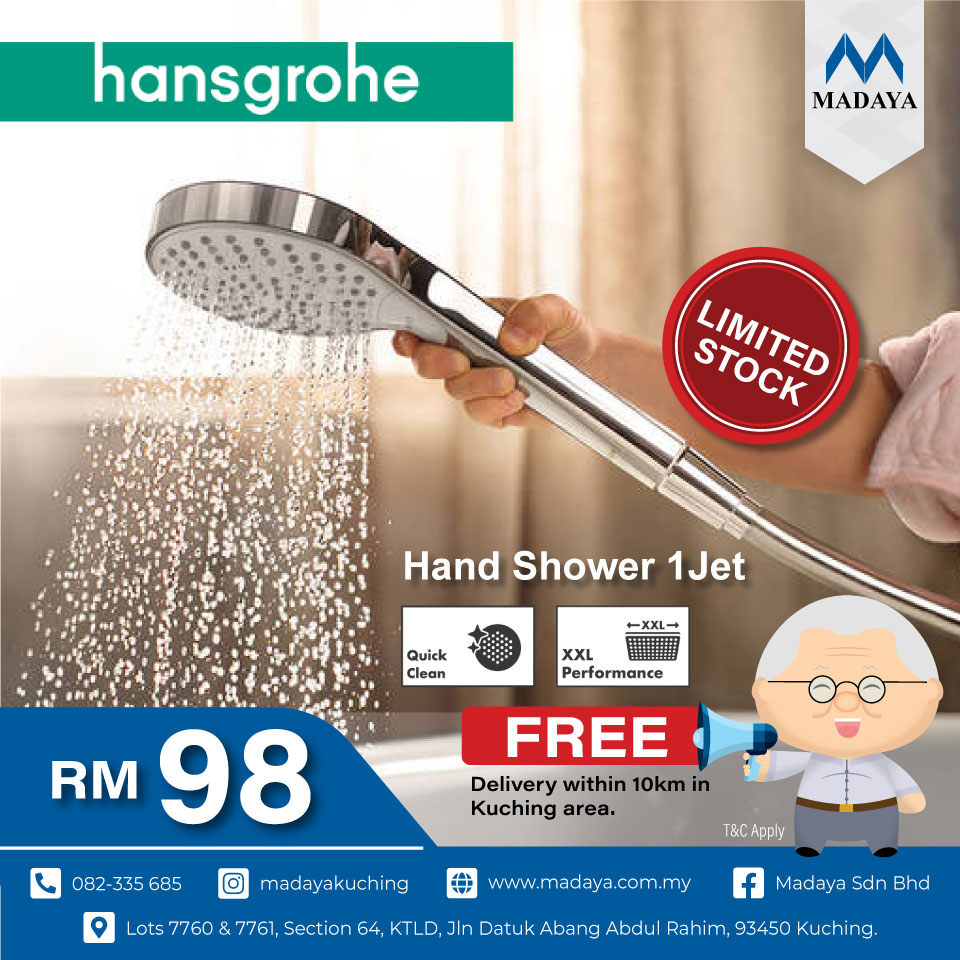 LIMITED STOCK
! Get the Hansgrohe Hand Shower at
RM 98
Only.
Time to relax, Hansgrohe Hand Shower can relax the muscles and nerves, leading to the relaxation of the whole body. Now are available on Madaya Store and
You can getting :
A FREE Delivery Service (within Kuching 10 km)
So don't wait up and get these deals via WhatsApp order !!
Follow our Facebook Page for more deals
https://www.facebook.com/madayakuching
==
Madaya (Kuching)
Address: KTLD, Lot 7760 & 7761, Section 64, Jalan Datuk Abang Abdul Rahim, 93450 Kuching, Sarawak.
Google Map:
shorturl.at/mrOW1