03 May 2021
Raya & Gawai Promotion (3/5-10/5)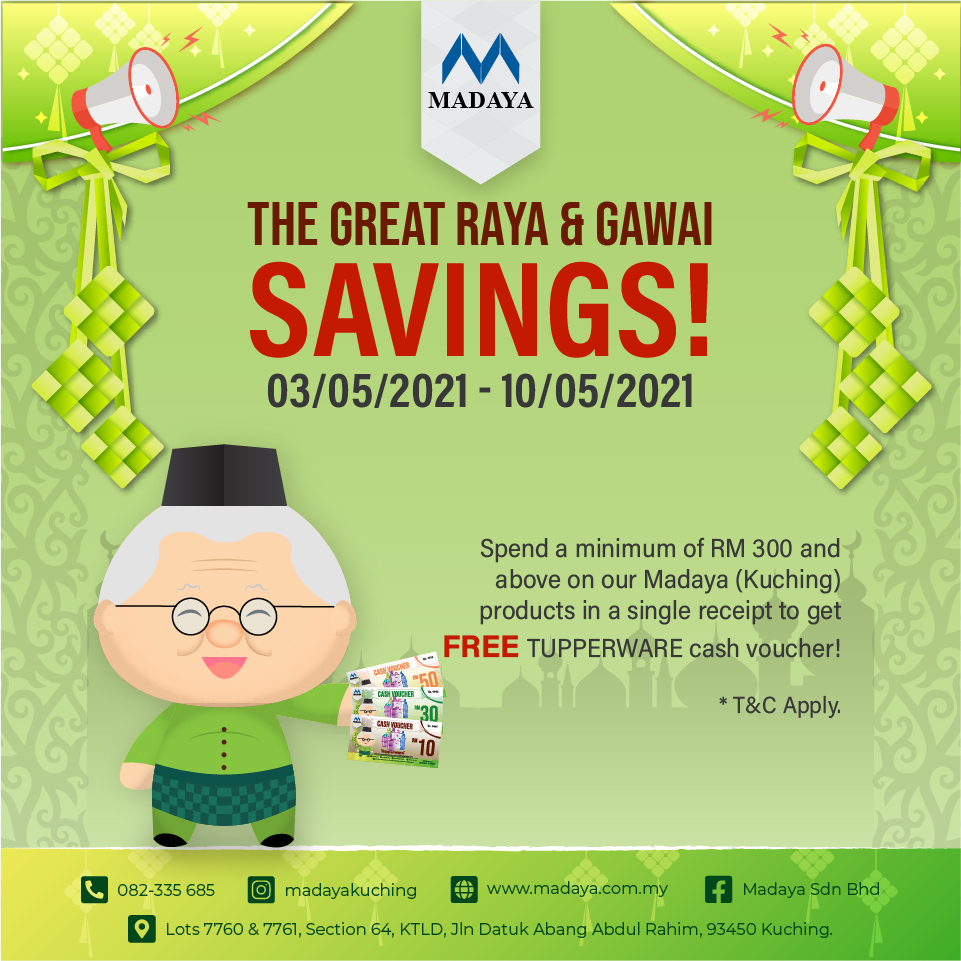 Last Phase
Last Phase
Raya & Gawai Promotion is starting from today
The best deals ready for you!
𝐑𝐌𝟏𝟔 to get one single hand shower
Free Cash Voucher
And
Purchase 𝐀𝐥𝐩𝐡𝐚 products & stand a chance to win a 【lucky draw】 that worth up to 𝐑𝐌 𝟒,𝟖𝟖𝟖 !
How i Join?
Hurry Up, share this great news with your parents and friends
.
Visit our showroom and follow our Facebook Page for more!
【The Great Raya & Gawai Savings】
Date: 𝟑.𝟓.𝟐𝟎𝟐𝟏 - 𝟏𝟎.𝟓.𝟐𝟎𝟐𝟏
Address: KTLD, Lot 7760 & 7761, Section 64, Jalan Datuk Abang Abdul Rahim, 93450 Kuching, Sarawak.
Google Map:
shorturl.at/mrOW1
WhatsApp:
https://wa.link/cl4v5j
https://wa.link/5ww2e3