31 December 2020
Alpha Water Storage Heater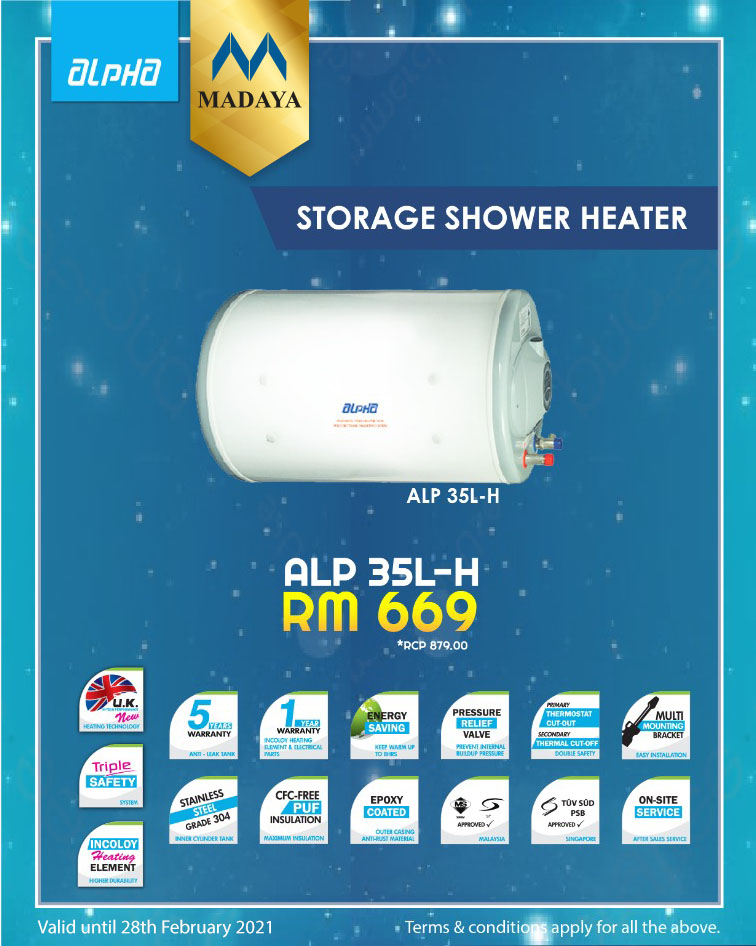 Enjoy hot water at every tap of your home with Alpha Storage Shower Heater now! Save money and space!
What is a Storage Shower Heater?
It's designed to store and supply hot water with maximum efficiency and reliability.
Now is only Rm669!!! (Normal Price: Rm879)
Valid until 28th February 2021
Visit right now or call us instead!
Phone:082-335685
*Terms and condition apply.