07 October 2020
Bath Tub Day- Bathtub Clearance Sales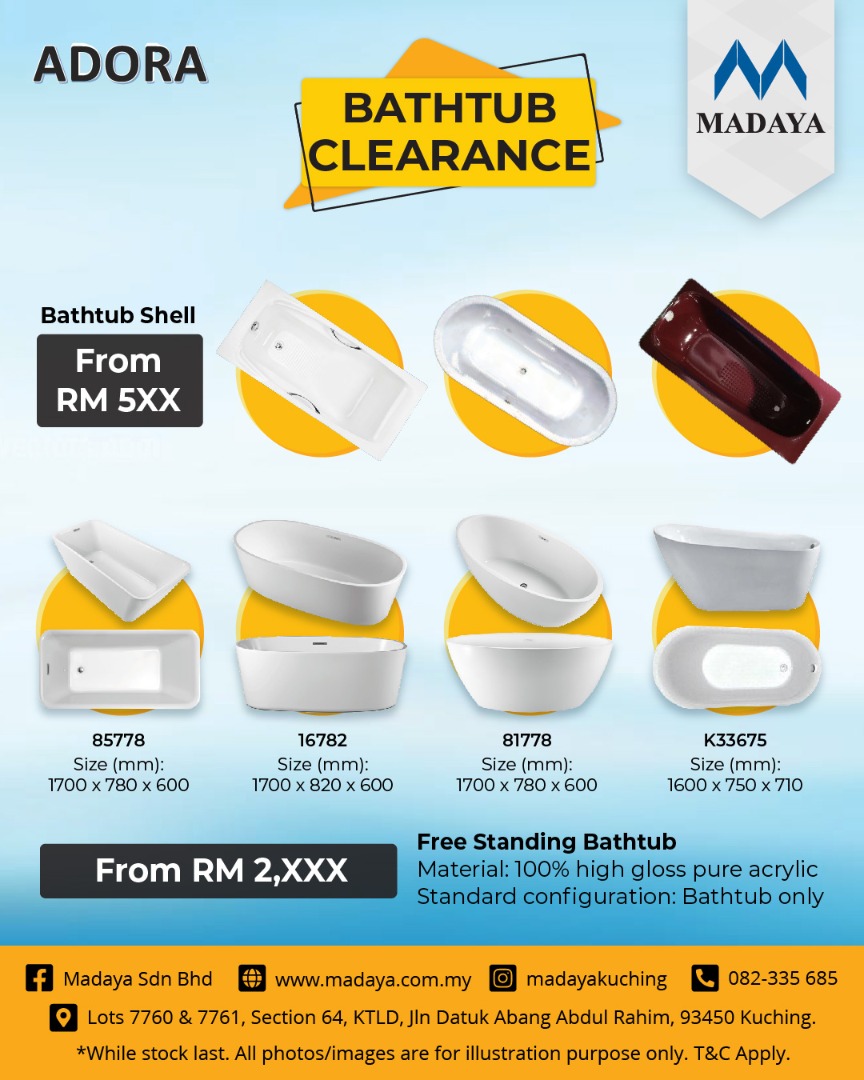 7th October- Bathtub Day
Madaya is launching Bathtub Clearance Sales!
.
What's bathtub day?
Bathtub Day encourages people to immerse themselves inside of their bathtub and truly relax
.
How to celebrate bathtub day?
Get a bathtub from us and enjoy urself in a relaxing moment. Turn ur bathroom into mini-spa along with a scented candle or aromatherapy oils.
.
Check out our collection of bathtub including bathtub shell and free standing bathtub!
Come to our showroom and have a look!
Contact: 082-335685