21 September 2020
TOTO washlet 50% OFF September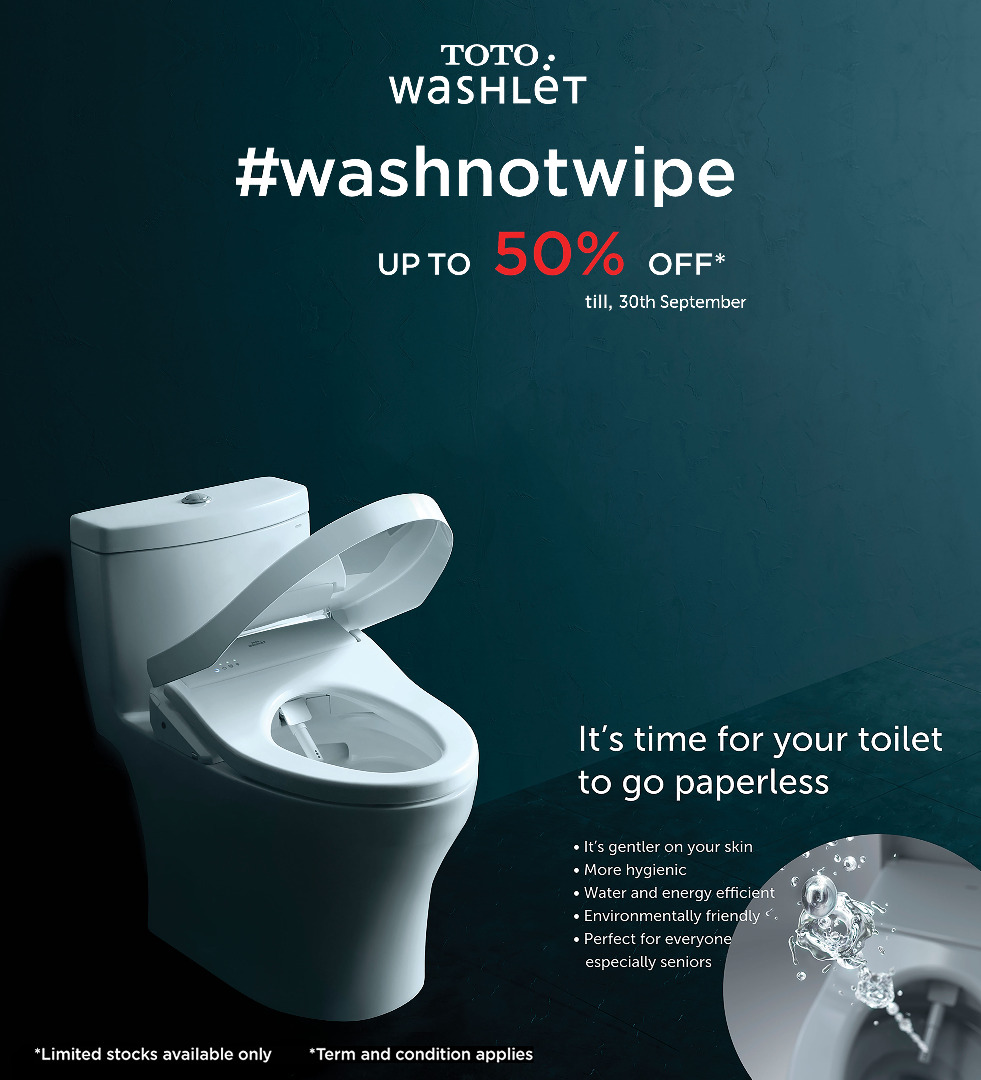 Why you should wash instead of wipe only?
– Another way to harm your soft-skinned butt.
– Wiping too aggressively can chaff your behind and can take quite long to heal.
– Wiping alone is unhygienic. And moreover, it can make your hands dirty.
– White toilet paper could contain bleach. Chlorine bleach could be toxic and if it gets accumulated in the body, it can be responsible for serious health conditions.
Madaya Kuching is launching September offer with up to 50% off with selected TOTO washlet!
Time for Paperless Toilet!
*While Stock Last, T&C apply
#washnotwipe
Any inquiries please contact 082-335685