07 September 2020
9.9 Special Day promotion for JOVEN water heater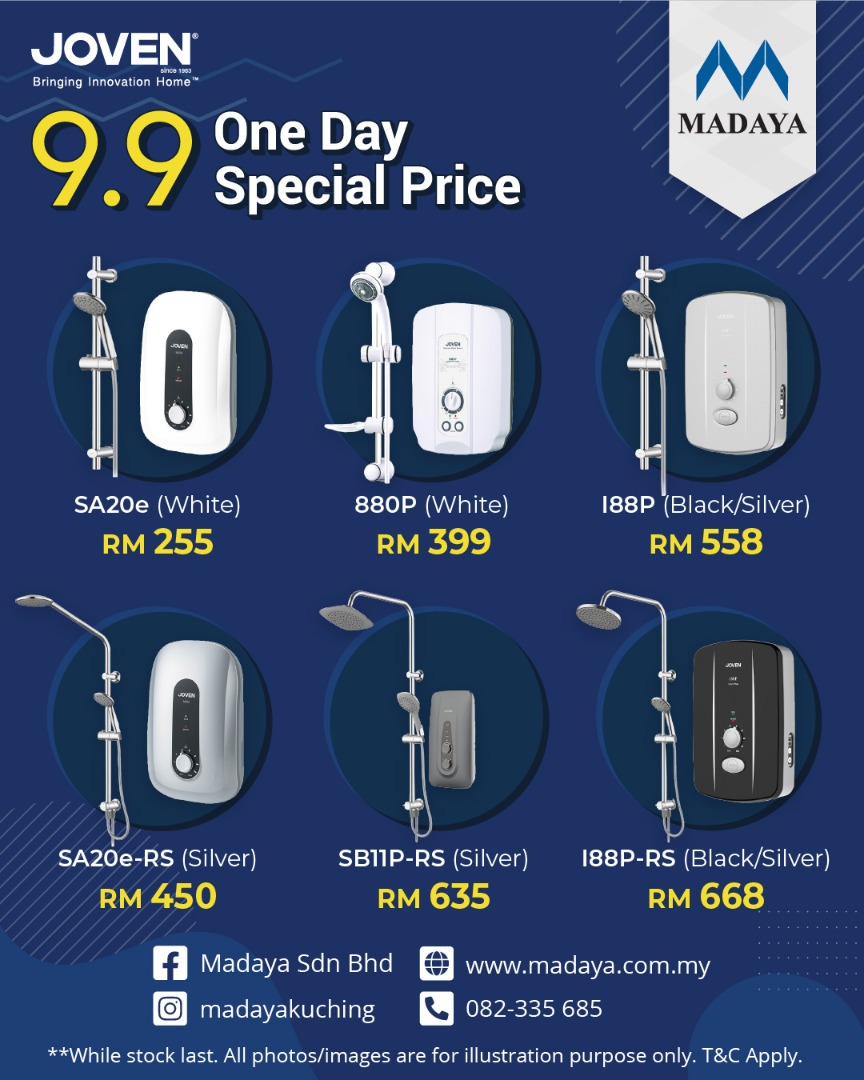 Only for 1 Day! 9.9 One Day Special Price for JOVEN water heater series!
Hey! Facing unstable temperature and water pressure with old water heater? It's time for you!
Sneak peak on whats offering on the day~
Mark your calendar and don't miss out the lowest price! The great chance to get the new JOVEN water heater for your bathroom!