13 July 2021
Covid-19 Breaking News: Guidance to Improve Indoor Air Quality
Do you know we breathe
20,000
times a day, and the newborns
breathe
72,000
times a day?
Did you know indoor pollution is
10 times worse
than outdoor pollution?
Let us know the guidance on improving indoor air quality amid the covid-19 situation.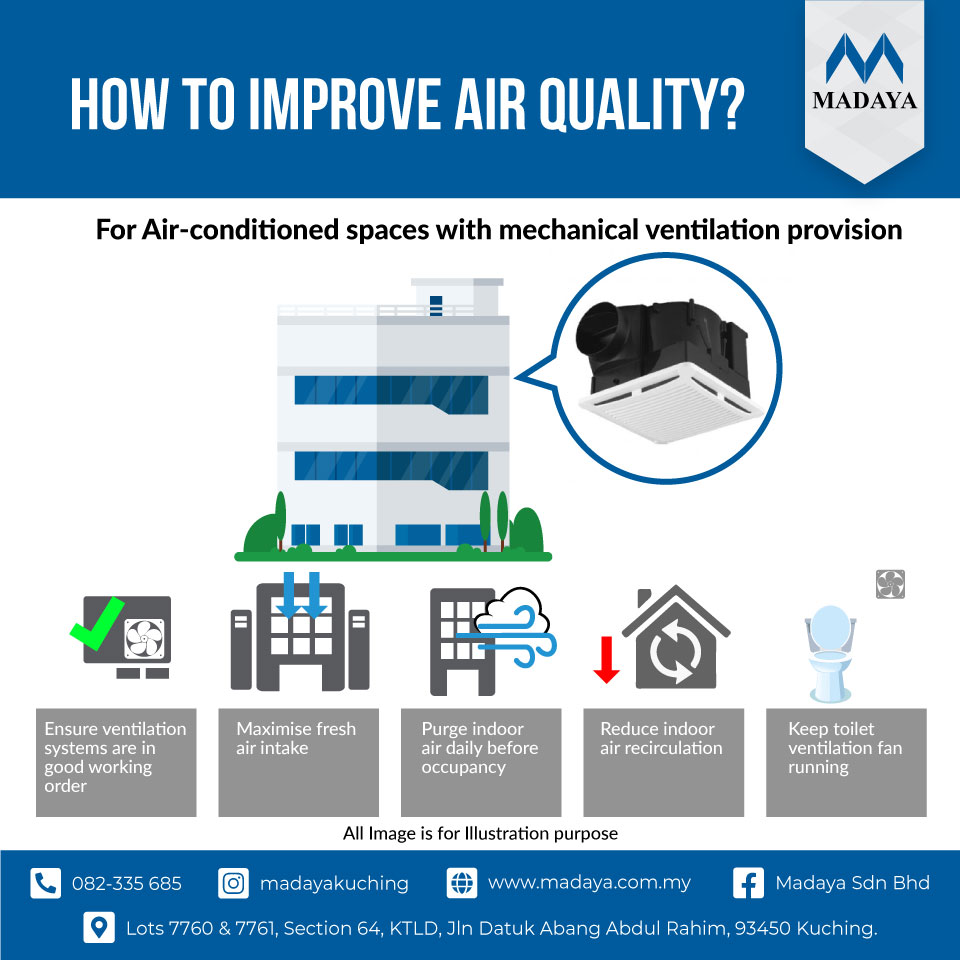 Now a TUMA ventilation fan can improve indoor air quality and outdoor air quality. Which Introduce fresh outdoor air into your home while exhausting dirty air out.
Ultra-high Airflow
Super Silent
Fire Resistant
IPX2 Waterproof
Energy Saving
DC Motor Technology
3 Years Guarantee
Don't miss out, 【WhatsApp or PM】 us now to breathe better, plus can bring fresh air to your home.
==
Madaya (Kuching)
Address: KTLD, Lot 7760 & 7761, Section 64, Jalan Datuk Abang Abdul Rahim, 93450 Kuching, Sarawak.
Google Map:
shorturl.at/mrOW1